The way that we plan and pay for bus journeys is changing. Gone are the days of fingering through printed timetables, standing at the bus stop in the hope that your bus is around the corner, or fumbling around for some loose change.
Bus operators have been embracing the technology now available, and in particular how we can make use of smart phone apps to gain access to public transport in a user friendly and convenient way.
The best apps to use will depend upon the bus operators serving your route. At the foot of this page we have a provided links to some of the most popular apps.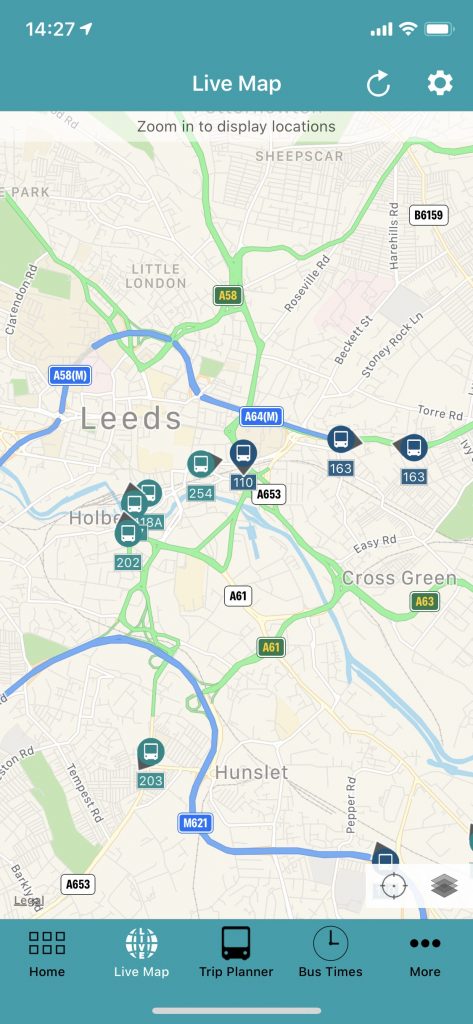 Real Time Bus Location Maps
In an ideal world all bus services would run exactly to their timetable, and whilst things are certainly improving in that respect, there will always be that occasion where you wonder exactly what time to expect your bus to arrive.
Do not fear, however. A common feature of bus operator apps is a real time bus location map, showing exactly where your bus is. Think an uber style map, for buses. A quick visit to the app will show you where your bus is, making it easy to plan when to leave your home or desk and walk straight on to the bus without too much of a wait.
Trip Planner
Forget timetables (well, not completely). All you really need to plan a journey by bus is your start point and your end point. Plug this information into a bus operator app (or drop a pin) and the clever trip planner will list out your options, including details of the bus stop location and walking route. The app will tell you which service(s) to catch, where from, what time, and how long your journey will last.
Don't forget, however, that the app will only list services provided by that bus operator. If you want to check out the full list of options available to you, make sure to use an independent trip planner.
Timetables
For those people who like a good old timetable, bus operator apps provide you with access at your fingertips. Search for bus services and view bus timetables on your phone, wherever you are.
Buy And Store Your Tickets
Like many other things, paying for bus journeys is going contactless. There is still the option to pay for single and return journeys on the bus (often in cash or by card), but if you are buying a period ticket (day, weekly, monthly or annual) the best option is to buy the ticket via your app. Payment is easy, and once purchased your ticket is stored on your app ready to scan on the bus.
No more need to search for change or carry paper tickets around. Everything you need is in one place on your phone!
Available Apps
The major bus services operating around Springfields are provided by Delaine Buses. Follow the link below to download the myTrip app, so you can easily store and buy tickets for upcoming journeys. Make sure to also download the UK Bus Checker app to obtain live updates and timetables for services across the country!